Base Game: Advance Wars: Dual Strike (U)
Release Date: 10th November 2021
Last Updated: 10th November 2021
Version 1.1: Download (XDELTA Format)
Short Description: An Advance Wars DS Hack designed currently for PVP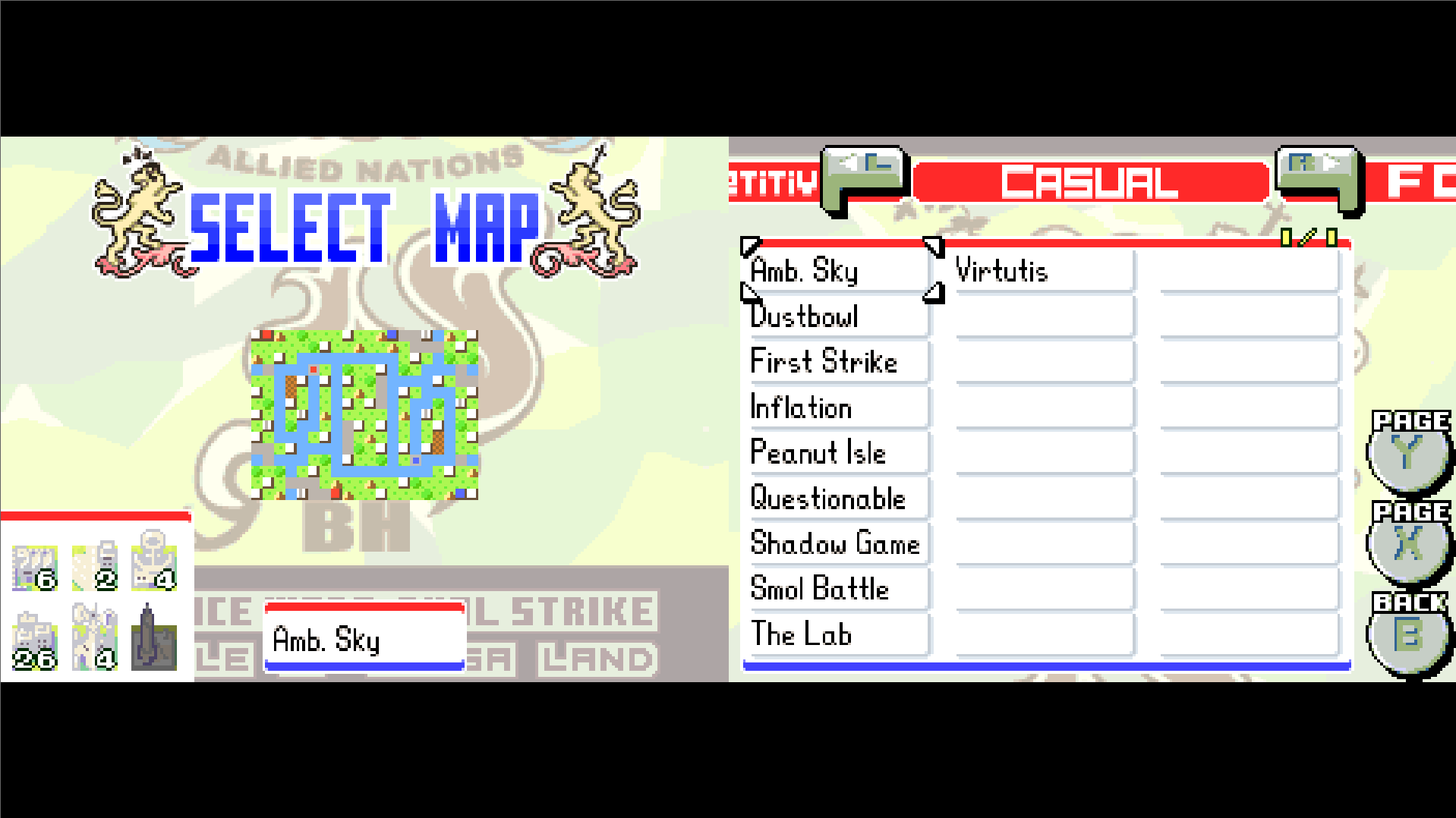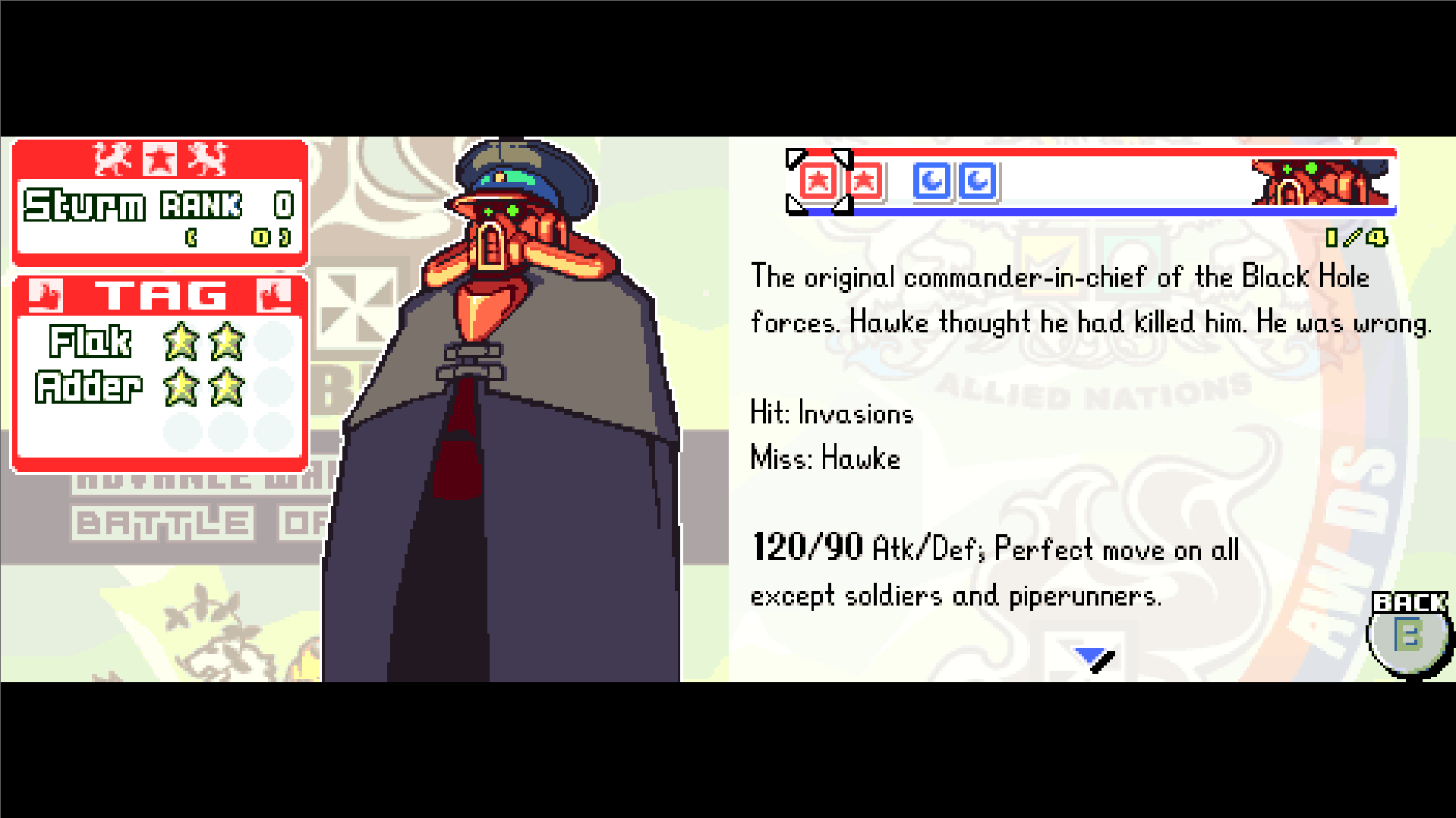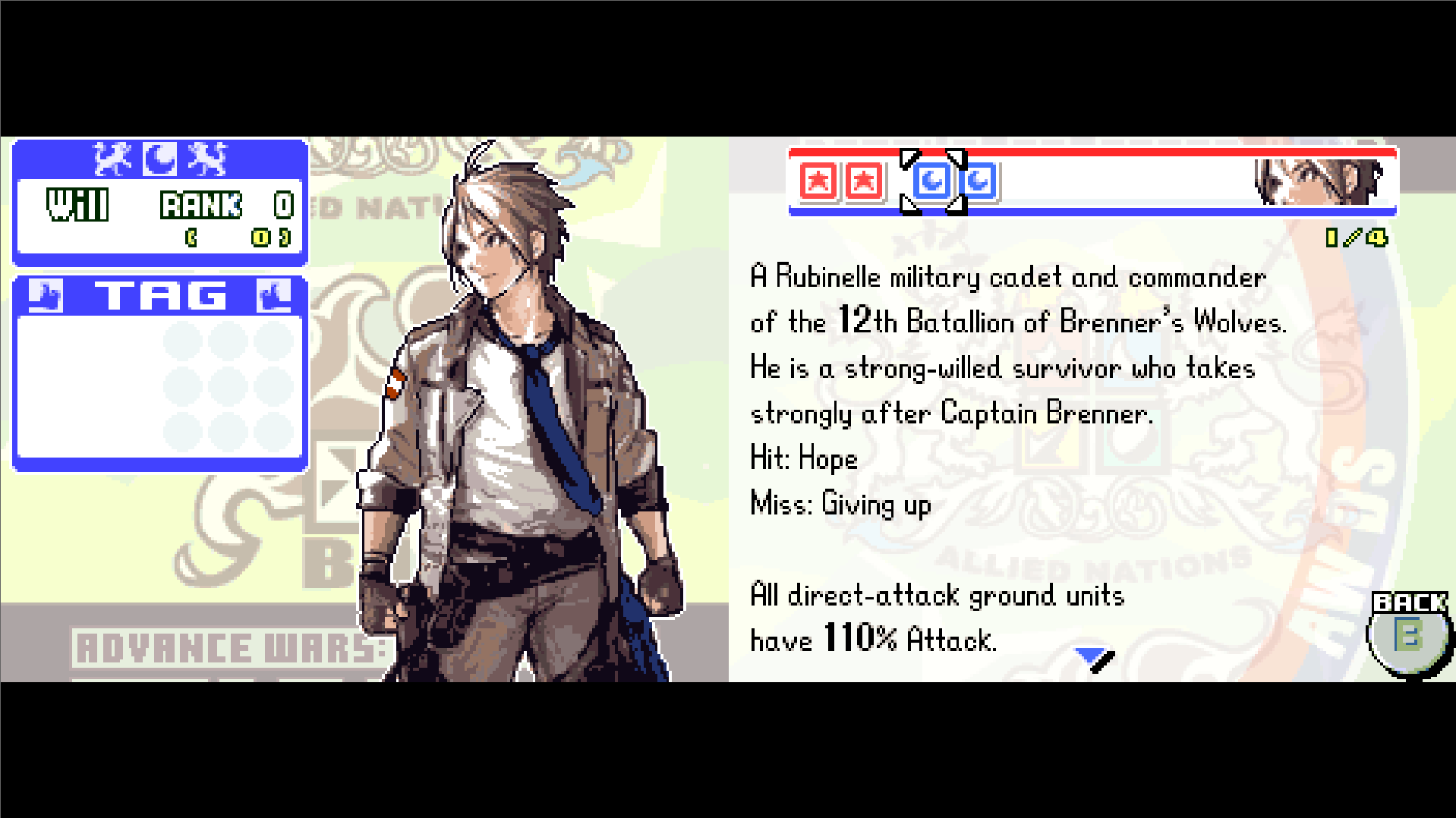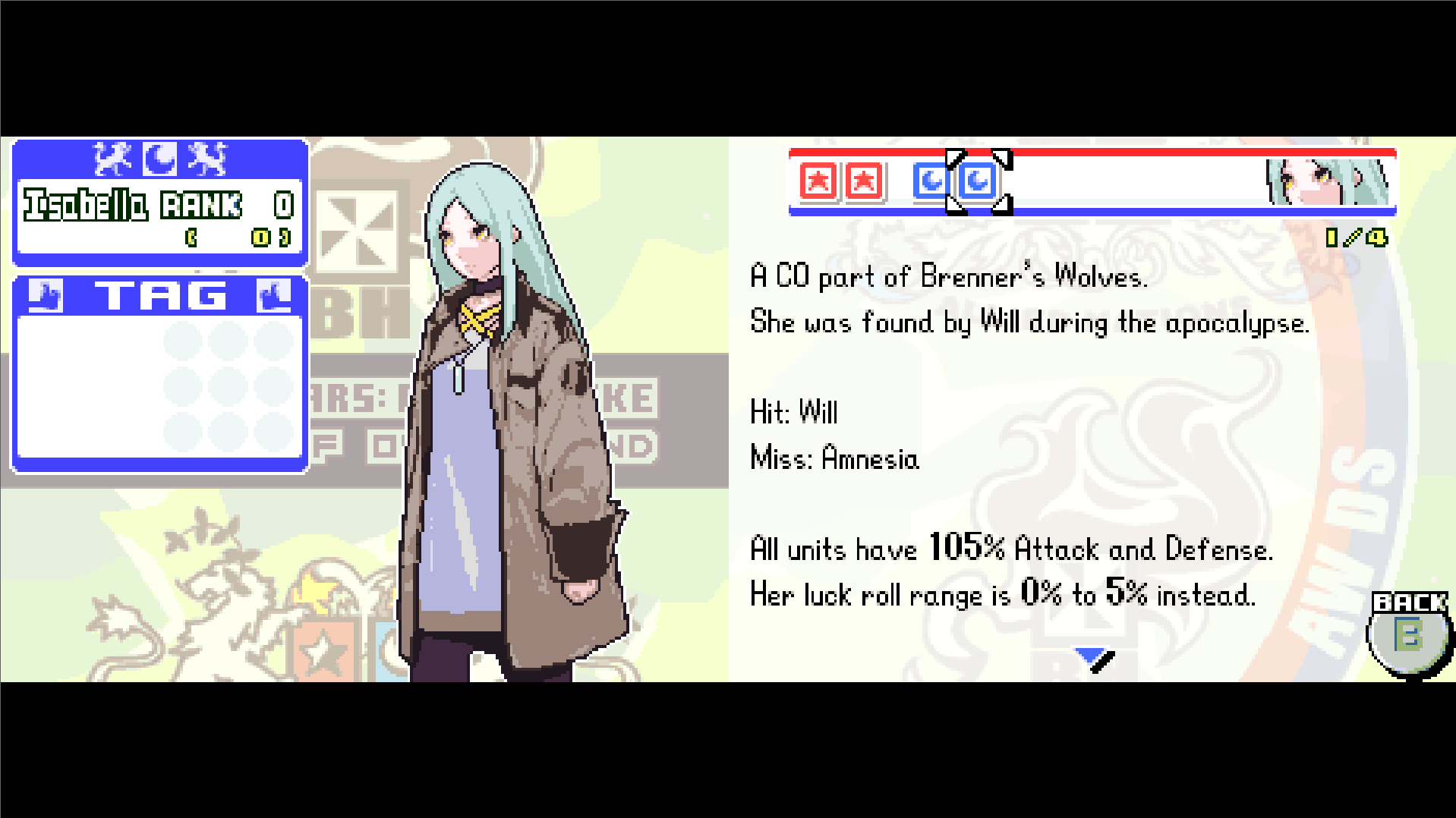 This hack adds support for 27 new COs (4 Currently Added), 50+ PVP maps taken from AWBW. Other features include a replacement for wasteland tiles set to Days of Ruin style, reworked weather mechanics and original CO balances.
Mod Features:
– Almost all original COs balanced to closer level the playing field
– Added Sturm, Will, Penny, and Isabella as playable COs (with actual custom music)
– Replaced wasteland tileset with Days of Ruin-like style
– Weather is redone to be a mix of AW2 and DoR
– 50+ AWBW PVP maps (1v1 Competitive, FOW, FFA, High Funds, Casual, 2v2)
– Reworked Naval, and other miscellaneous units including the Piperunner.

Cheats/AR Codes:
Use this code while in the Sound Room to play certain songs:
0238D858 000000XX – Change the "XX" to the following values to hear certain songs:
F9 – Sturm's Theme
FA – Will
FB – Isabella
FC – Penny
FD – Decadence
FE – Brenner's Wolves Theme

To see game changes and updates Go here!

Do some testing and find me some bugs and stuff!
This meant as a playtesting version for ONLY PVP so find some friends and try out these new COs!
Get It:
1.1 Download
Previous Versions:
Not Available
History:
1.1:
Initial Public Release
Known Bugs:
– SEE THE TRELLO FOR MORE INFO AND BUGS
– KEEP IN MIND THIS BETA IS CURRENTLY A VS MODE ONLY HACK FOR THE MOMENT


– Some animaions may be bugged (piperunner battle animation, mech shooting copter animation)
– Some Text may come off screen and not be formatted properly
– NO CAMPAIGN
– NO WARROOM
– NO SURVIVAL
– Random Skills appear on Penny after a battle, Resetting the game seems to fix this
– Map known as M. Portal can glitch when playing with CPU and will glitch game after leaving the map