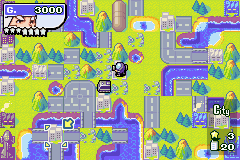 Base Game:
Advance Wars 2 (U)
File/ROM SHA-1: 14DD0B22C894865867AFF89E8116B2DFFAE25605
File/ROM CRC32: 5AD0E571
Release Date: 18th December 2022
Version 1.1: Download (IPS Format)
Forum Thread: View
Short Description: This Christmas map pack features reworked/reimagined/AI improved/harder (at least 1 of those apply) versions of Advance Wars 2 maps, and Advance Wars 1's The Final Battle map with Advance Wars 2 COs selectable (each having a custom pre-deployed army).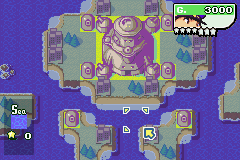 Mod Features:
The AI improvement in general entails:
– MdTanks and Subs attack first instead of last
– Evasive air units (won't always suicide move into your attack range)
– Better unit deployment priorities
– Maps arranged to help the AI (neutral properties not placed in a way to lead the AI away from the important zones, etc.)
The maps reworked are:
– Jet-Black Forest (The Final Battle)
– Orange Dawn
– Toy Box
– Silo Scramble
– To The Rescue (now a Sonja map in fog, replacing Showstopper)
– Sea Fortress (with Drake's navy vs Hawke's air force and navy)
The maps are accessible from Campaign mode. A very special bonus mission unlocks after beating all other maps, the hacking notes of which are included for other hackers to learn from.
Get it:
1.1 Download (IPS Format)
1.0 Download (IPS Format)
History:
1.1
A tiny mistake on the bonus map was fixed.
1.0
-Initial Public Release