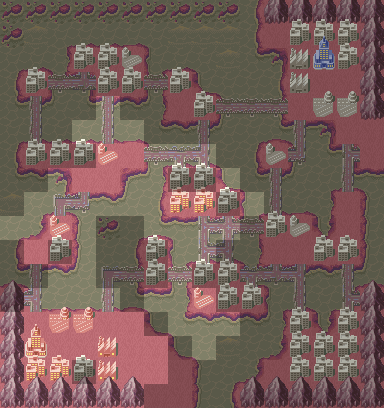 Maximum Score: 450 pts
150-pt. time limit: 12 days
100-pt. time limit: 25 days
Player CO: Lin
Enemy CO(s): Gage
Special Condition(s): Fog of War

Overview: The previous guide relied on an aerial route. This faster strategy relies on two Bikes, one loaded with Lin, one Recon, and one Anti-Air to storm Gage's HQ. A B-copter is deployed in order to distract the Duster. The Anti-Air provides the entire power score.