Field Training

Campaign

Advance Campaign

War Room

CO Guide

Unit Guide

Damage Chart

Battle Mechanics

Concept Art

Downloads


Tutorial


Campaign


War Room


CO Guide


CO FAQs


Damage Chart


Game Mechanics


Unlockables


Concept Art


Downloads


Campaign


War Room


CO Guide


CO FAQs


Unit Guide


Skills Guide


Damage Chart


Game Mechanics


Combat Mode Guide


Survival Mode Guide


Unlockables


History Ranks


Concept Art


Downloads


Campaign


Trial Maps


CO Guide


CO FAQs


Unit Guide


Damage Chart (Print)


Concept Art




How To Play


CO Guide


Unit Guide


Damage Chart (Print)


Terrain Guide


Thursday, October 30th, 2014
Advance Wars: Days of Ruin
Campaign Guide
C21: Lin's Gambit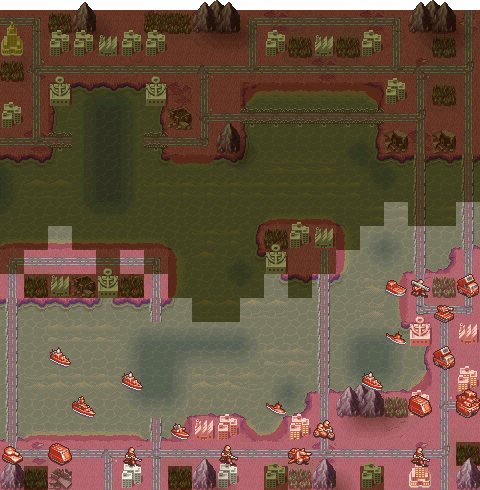 Move over the image to show the map without Fog of War.

Maximum Score: 446 pts
150-pt. time limit: 7 days
100-pt. time limit: 14 days
Player CO: Lin
Enemy CO(s): Greyfield
Special Condition(s): Fog of War

Sorry, we don't have a strategy for this mission yet!

If you have a good strategy for this mission, please share it with us! Mail it to us at submissions@warsworldnews.com and we'll be sure to put it right here! Of course, we'll give you the proper credits for it.

Map image by Tsuruya.

List all polls


Contribute to WWN


10th Anniversary Articles



Xenesis


Linkman 145


HPD


thefalman


Dragon Fogel


DTaeKim